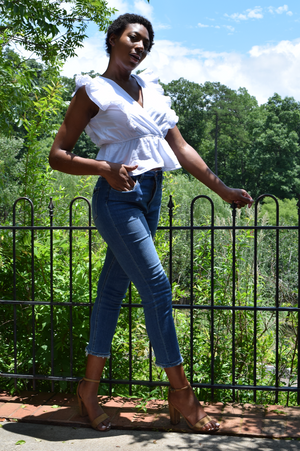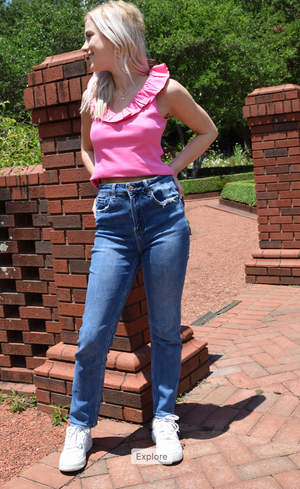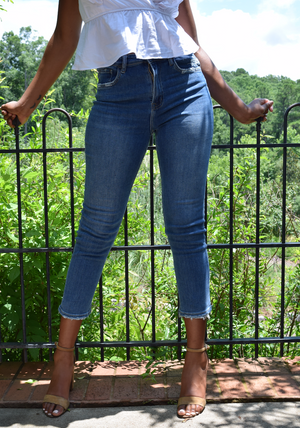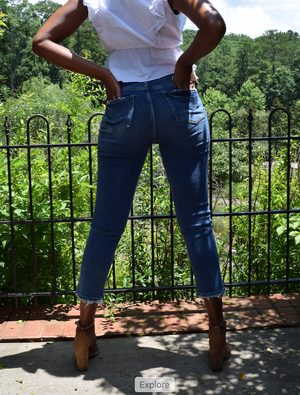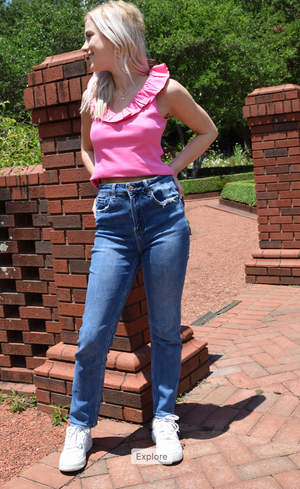 Medium Wash Straight Leg Jeans
Sturdy denim jeans with a little bit of stretch and distressing.
To best care for the fabric, wash cold and hang to dry.
Taryn is 5'11 and wearing a 29, Cat is 5'4 and wearing a 26.
Size Chart
Measuring Guide
Size Chart
 
Waist
Hip
Inseam
Length
Rise
26/2
28"
32"
27"
37"
11"
27/4
29"
34"
27"
37"
11"
28/6
30"
35"
27"
37"
11"
29/8
31"
36"
28"
38"
12"
30/10
32"
38"
28"
38"
12"
31/12
34"
40"
28"
38"
12"
14
36"
42"
28"
40"
13"
16
38"
44"
28"
40"
14"
18
40"
46"
28"
40"
14"
20
42"
48"
28"
40"
14"
Measuring Guide
Get a flat tape measure and wrap it snugly around each measurement point.
Bust: Measure at the largest part of your chest. This is DIFFERENT than your bra size! For example, if you wear a 32A bra, your total bust measurement may be 34". You can measure this with or without a bra on, whichever way you think you would wear the garment.
Waist: Measure around the smallest part of your waist. This is above your belly button and below your ribs.
Hips: Measure around the largest part of your hips. This is usually across your pelvis and around your bottom.
Length: This measurement is from the top seam of the garment to the bottom. For a dress, this would be the top of the shoulder to the bottom hemline. For pants, it would be the top of the waistband to the bottom hem. Always consider what type of garment you are looking at and measure accordingly on your body.
Inseam: Only for pants and shorts, the inseam measures from the center crotch seam to the hemline. To measure this, measure the entire length of the inside of your leg.
Sleeve: This measurement is how long the sleeve is from where it connects to the bodice to wherever the sleeve ends.
*The most important measurements for fit purposes are bust, waist, and hip.
*If you find that you are between sizes, for example your bust and hip measurements fall under a medium but your waist falls under a large, we suggest sizing up to the large.